Submissions
We strongly encourage you to read Cold Mountain Review before submitting your work. Due to the number of submissions we receive, we ask that you refrain from submitting to us more than once a year, unless solicited by the editors. We are unable to respond to submissions outside of our reading period (August through May), or any correspondence unaccompanied by a SASE. We do not accept previously published work, and we do not assume responsibility for the delay, loss, or damage of submissions. Simultaneous submissions are acceptable. Contact us immediately if your work is accepted elsewhere and please withdraw your submission online.
We encourage you to submit electronically through Submittable, which is the fastest easiest way for us to manage your submission: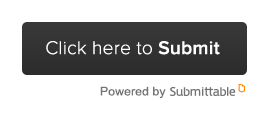 If you prefer to submit by U.S. mail, please address all submissions appropriately:
Cold Mountain Review
Attn: Poetry/Nonfiction/Fiction/Art Submission
Department of English
ASU Box 32052
Boone, NC 28608-2052
Thank you for your interest in Cold Mountain Review. We look forward to reading your work!
Poetry
Submit up to five poems for review. Poems should be single-spaced on one side of the page.
Creative Nonfiction
We welcome submissions in all sub-genres of creative nonfiction (essay, memoir, narrative journalism, etc.), but please do not submit more than one piece at a time. Submissions should be double-spaced on one side of the page. Creative Nonfiction manuscripts should be under 6,000 words.
Interviews
Interviews with creative writers in all genres should be submitted as edited transcripts. Please indicate in your cover letter where and when the interview took place, and the circumstances that led to the interview. Interviews should be no more than five double-spaced pages in length.
Fiction
Cold Mountain Review is pleased to review high quality short stories of 6,000 words and under. We will consider novel excerpts if the submission is an exemplary stand-alone piece. Submissions should be double-spaced on one side of the page.
Art
We are always interested in reviewing full-color cover art for CMR, as well as portfolios of black and white photography. Pieces submitted for consideration should be submitted as jpeg files burned to CD-R. All images should be saved at a resolution of 300 dpi or higher. Be sure to include a SASE with sufficient postage if you would like your materials returned to you.